Read our reviews to see why our clients choose us.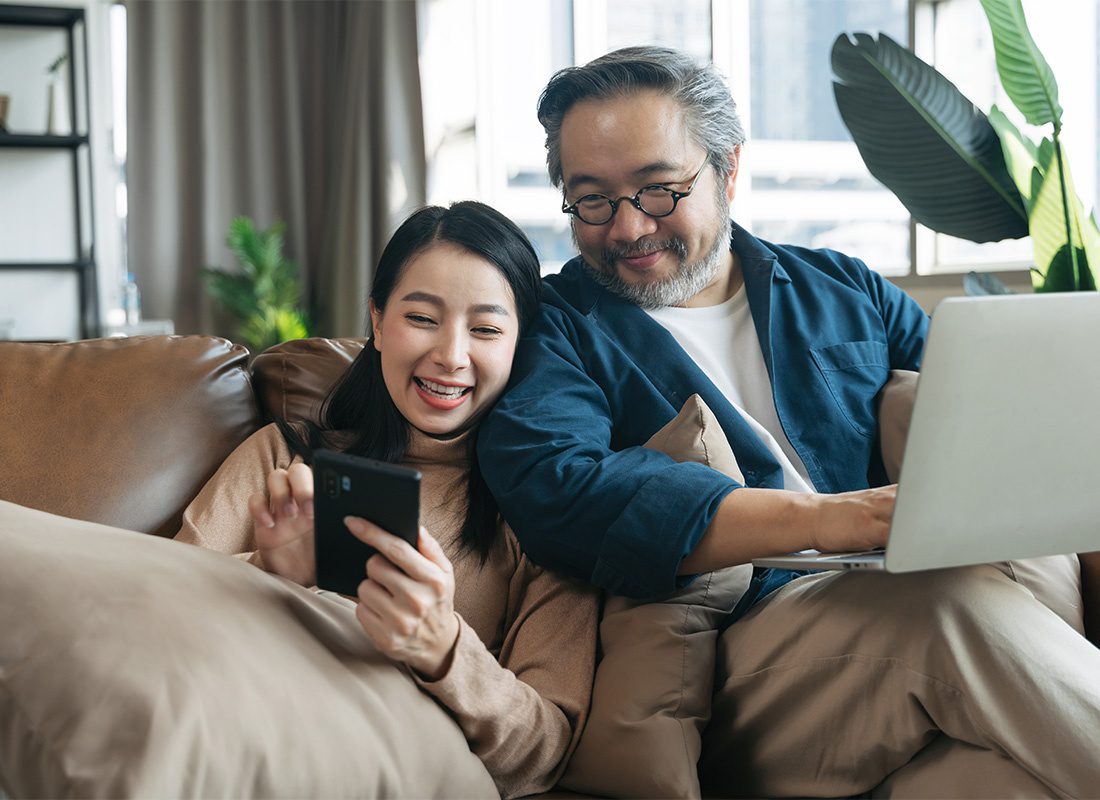 We're dedicated to our clients, see what they have to say about us.
Check out our reviews and see why you should switch to Southwell Insurance Agency.
"Bruce and Mitch provide prompt, attentive, and personal service! It is great to be able to call and get in touch with either one of them directly with no transfers, holds, or otherwise. Any question or concern I have ever had was dealt with."
Matt M.
"Let's just say, Mitch, is the man! I have been with Southwest for a few years now. I am constantly referring him to people because he is seriously amazing. Anytime I have a question or need him to run a quote, his response time is phenomenal! Our entire family goes through him. We will never go elsewhere. Give him a call, you seriously won't regret it."
Charly J.
"Service and experience with Southwell Insurance Agency were outstanding. They're responding to my inquiry regarding an auto policy that was timely and immediate and provided significant savings. Professional, personal, competent, and courteous service layered with real savings. Refreshing, truly a 'step above' other providers in my years of extensive experience with insurance agencies."
Keith K.
"Always takes care of my need's withe best prices available."
Thomas D.
"Bruce has been able to keep any rate increases to a minimum. This is extremely important during times of high inflation."
Alan L.
"Very helpful with anything on insurance."
Mark N.
"FRENDLESS Knowledge about insurance ALL Keeps you updated about your insurance policy. finds the suitable coverage that meets you needs. Very honest."
Maxine M.
"Always have gotten good insurance rates."
Peggy C.
"Have been very happy with Southwell Insurance. Very good interactions."
Gregory (Greg) K.
"Fast & friendly! The name of the game!"
Shannon T.
"Southwell insurance is friendly, professional, and always looking out for the best insurance policy to meet and exceed their customer's needs. They are accessible when you need them for questions or reporting a claim!!"
Ron M.
"Great customer service and knowledge of the industry and the right products for each individual."
Paige A.
"Bruce always was just a quick phone call away whenever we needed anything, now Mitch is taking over and giving the same level of service."
Kevin S.
"Everything was flawless changing my insurance and it saved me money Just wish I would've done it years ago."
Larry D.
"Always helpful."
James K.
"Prompt, thorough, fair, honest, kind … you exhibit all the qualities we need and could possibly want. Thank you."
Walt W.
"Many years of excellent service."
Tom M.
"Always there to help with a quick response."
Ron J.
"I love the personal touch that Bruce provides his accounts. I've always recommended him as an agent. He is amazing and truly cares about his clients."
Cathilynn S.
"Bruce and Mitch are easy to work with, they have helped me keep my costs down and I've referred them to friends because I trust them. I'm grateful a friend recommended them to me."
Deb F.
"Bruce will work hard to find you the best deal and keep your business."
Joss M.
"They are good and efficient."
Gerald (jerry) R.
"Treats you like family! They go the extra mile."
Joey K.
"You guys have always served me well over the years why wouldn't I?"
Dave W.
"They take all the hassle out of finding a great price for insurance."
Brian M.
"Always very accommodating and answers questions promptly."
Karen G.
"You respond in a timely manner. You know me and have been handling my insurance need for over 20 years without any problems."
Brenda J.
Step 1

Fill out the form.

Step 2

Review your options with us.

Step 3

Get the coverage you need.
Request an Insurance Quote
"*" indicates required fields